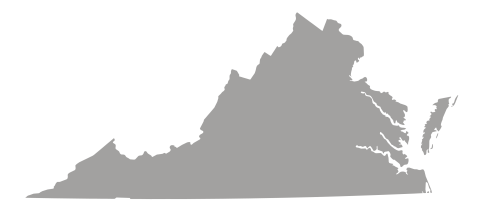 Virginia
In Virginia, a Substantial Risk Order (SRO) temporarily prohibits a respondent who poses a substantial risk of personal injury to self or others in the near future from purchasing, possessing, or transporting a firearm. In Virginia, eligible petitioners include attorneys for the Commonwealth and law enforcement officers. 
There are two types of SROs: Emergency SROs and SROs. All petitioners first file an application for an Emergency SRO along with a sworn affidavit. An Emergency SRO is in effect for up to fourteen days until the hearing for a SRO. An Emergency SRO may be extended until the end of the next day the court is in session if the fourteen days expire on a day when the court is not in session. An SRO lasts up to 180 days. 
Virginia's SRO law, like other Extreme Risk Protection Order laws, includes due process protections to ensure fairness. Due process protections in Virginia's SRO law include ex parte Emergency SROs issued by judicial officers; a post-deprivation hearing where the respondent is provided notice and an opportunity to participate; and the requirement of substantial and credible evidence (e.g. the enumerated factors the judicial officer must consider) to issue a SRO. 
Explore the following resources to learn more about Virginia's SRO law: 
Background: Virginia's SRO law was signed by Gov. Ralph Northam on April 10, 2020.