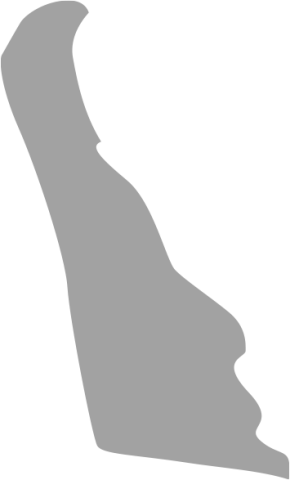 Delaware
In Delaware, a Lethal Violence Protective Order (LVPO) is a civil order that temporarily prohibits individuals who pose a danger of causing physical injury to self or others from purchasing and possessing firearms and ammunition. There are two types of LVPOs: an emergency LVPO, which may be issued on an ex parte basis and lasts up to fifteen days, and a nonemergency LVPO, which is issued after notice and a hearing and lasts up to one year. In Delaware, only law enforcement may petition for an emergency LVPO, while law enforcement, family (including current or former spouses, persons cohabitating, custodian and child, persons related by blood or marriage, persons with a child in common, and persons in a substantive dating relationship) are authorized to petition for a nonemergency LVPO.
In addition to temporarily prohibiting the purchase and possession of a firearm or ammunition, in Delaware, the court may prohibit the respondent from residing with someone who owns, possesses, or controls firearms or ammunition.
Delaware's LVPO law, like other Extreme Risk Protection Order laws, includes due process protections to ensure fairness.  Due process protections in Delaware's LVPO law include an ex parte LVPOs issued by a judicial officer; a post-deprivation hearing where the respondent is provided notice and an opportunity to participate; and the requirement of substantial and credible evidence to issue an LVPO.
Explore the following resources to learn more about Delaware's LVPO law:
Background: In June 2018, Governor John Carney signed House Substitute 1 for House Bill 222, creating Delaware's Lethal Violence Protective Order, which became effective on December 27, 2018. A few months earlier, in April 2018, Delaware enacted the Beau Biden Gun Violence Prevention Act of 2018. Though seemingly similar, Delaware's LVPO includes an expanded list of petitioners and a focus on persons exhibiting dangerous behavior, generally, as opposed to persons exhibiting dangerous behavior due to a "mental condition" that requires a mental health service provider to notify law enforcement of such concern or behavior.