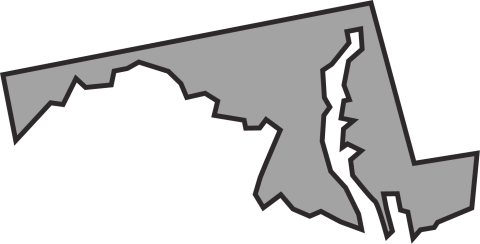 Maryland
Maryland is the first state to include health professionals as authorized ERPO petitioners, in addition to law enforcement and family members. Under Maryland law, physicians, psychologists, clinical social workers, licensed clinical professional counselors, clinical nurse specialists in psychiatric and mental health nursing, psychiatric nurse practitioners, licensed clinical marriage or family therapists, and health officers or designees of health officers who have examined a patient who may be the subject of an ERPO petition, are eligible to petition for an ERPO.
Marylanders may petition for an ERPO 24 hours a day, 7 days a week. District Court provides access when the court is open; judicial commissioners are available when the court is closed to hear petitions for an interim ERPO order. If issued, an interim ERPO is in place until the court is open to hear a temporary ERPO petition.
Explore the following resources to learn more about Maryland's ERPO law:
Background: With Gov. Larry Hogan's signature in April 2018, House Bill 1302 created an Extreme Risk Protective Order law, effective Oct. 1, 2018. The District Court has developed ERPO forms for petitioners and informational materials about the new law. In addition, four law enforcement trainings took place around the state to provide police and sheriffs with critical details about how the law would work and ways to incorporate ERPO into their service.
Law enforcement cited these early preparations and the collaborative working relationship among the state's law enforcement stakeholders as key factors in their early embrace of ERPO policy.